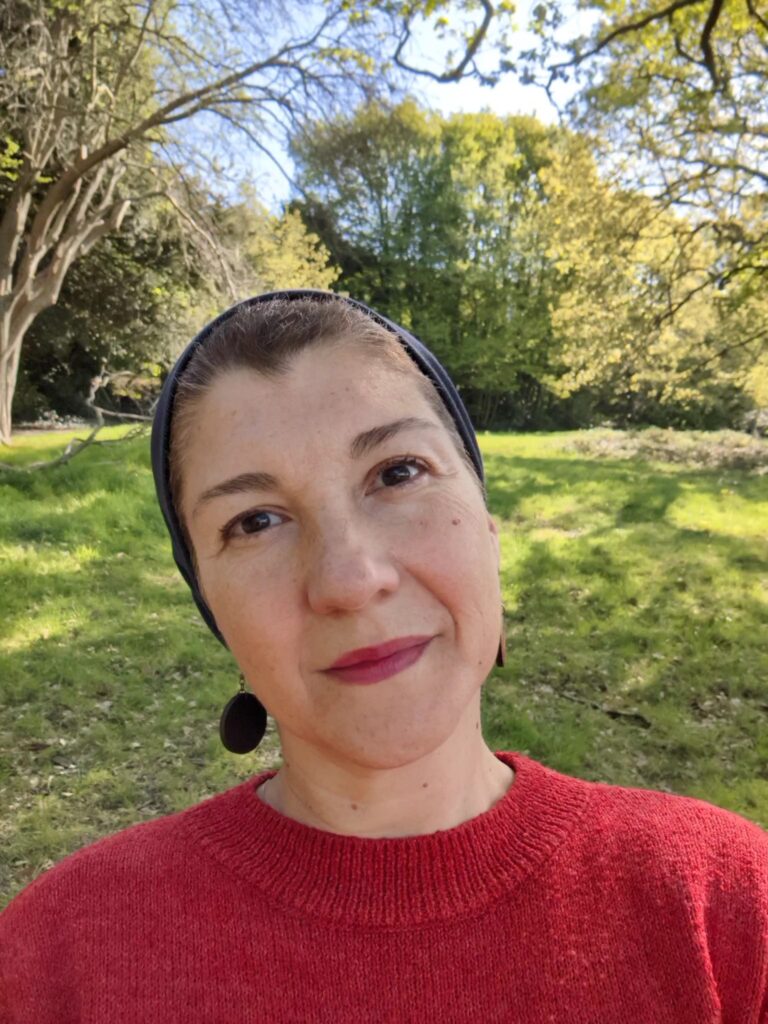 Hi, I am Pinar Aksu; mother, doula, birth educator, yoga practitioner and womb wellness specialist.
Supporting women through conception, pregnancy and birth is my heart's purpose. It was through the birth of my son, that I first experienced the transformative power of birth. I was fortunate to have a wonderful doula with me, and I experienced the incredible strength a birthing person can gain through the presence of a birthkeeper who holds your hand and honours your transformation as you birth a new life.
Becoming a doula was not something I dreamt of until later in life, but my calling began to whisper as I dived deeper and deeper into my own birth narrative. I qualified as a conscious pregnancy yoga teacher soon after becoming a mum, and also completed courses on Fertility and Well Woman yoga therapy. I kept finding myself reaching out to my pregnant friends or students, offering them self-care suggestions, yogic or dietary advice, helping them settle into parenthood and always listening to their miraculous stories in awe.
My offerings include breathing, meditation, yoga classes for pregnant people as well as fertility-friendly yoga and womb healing practices for mums-to-be to help prepare for pregnancy and conscious conception. I also create women's circles to help women find their tribes and get the sisterly support they need while going through various life stages.
Yoga has been an important part of my life since my late 20s. It is a way to come back into my body and ground myself. It is also a way for me to deal with the craziness of urban living. Over the years, my personal yoga practice has also shifted towards a more nurturing, fluid, meditative form of yoga, which is inspired by different traditions (e.g. Hatha, Kundalini, Tantra) but not defined by them. Unlike traditional yoga classes, I offer a combination of fluid, gentle asana supporting a healthy pelvis and a calm heart. The sessions also include breathwork, meditation, mudra as well as mantras and sacred sound.
I spent many years in libraries reading or researching literature, especially women's literature. I love fiction, but I am especially drawn to myth and fairy tales. The hidden wisdom of archetypes and symbols of the "wild feminine" never cease to amaze me and I like examining my life through this lens.
Respecting diversity is at the heart of all my offerings. Having spent nearly 20 years in higher education as a teacher and supporting students from various backgrounds, including refugees, immigrants and LGBTQ+ community, I offer a down to earth, non-judgemental space to hear you and support your choices to have a joyful and empowered journey into becoming a parent.
Trainings and Qualifications

Red Tent doula preparation course – Red Tent doulas – London – ongoing
Fertility Yoga Level 1 – Bliss Baby Yoga -ongoing
Practical Birth Preparation (FEDANT accredited Antenatal Educator Course- 50 hours) – Tessa Venuti Sanderson -UK – March 2023
Womb and fertility massage therapy – Clare Spink, The Embodied Feminine, UK – August 2022
Yoga of the Feminine -Prenatal and Postnatal yoga teacher training (85 hours)– Return to the Self – March 2021
Postnatal Sankofa (Postnatal doula training) course, Abuela Doulas, London – September 2020
Birth Doula Preparation course, Abuela Doulas, London – June 2020
Kundalini Yoga teacher training (200-hours), Karam Kriya, London – May 2019
Moon Mother Level 1 (Womb Blessing and Womb healing), Miranda Gray, Edinburgh – May 2019
Well Woman Yoga Therapy course (Womb yoga), Uma Dinsmore Tuli, Stroud, UK – July 2018
Mother's Journey Pregnancy and Postnatal yoga teacher training, London – June 2017
Red Tent Activation Facilitator training, DeAnna L'am, London – July 2016
Diploma in Hatha Yoga teaching (200-hours)- Yoga Vidya Gurukul, India – July 2010
---
Workshops Attended
Mother Nurture- Baby and Me postpartum facilitator course – Lynn Murphy, March-May 2022
Fairy tales as Medicine (year-long group working on female archetypes in Clarissa Pinkola Estes' Women Who Run With the Wolves) – ongoing.

Rebozo self-massage and self-wrapping- August 2020

Birth art (online) – July 2020

Foundation Certificate in Sound Healing, London – May 2019

Total Yoga Nidra, Dream Song – September 2019

Closing the bones (postnatal ceremony) – April 2017